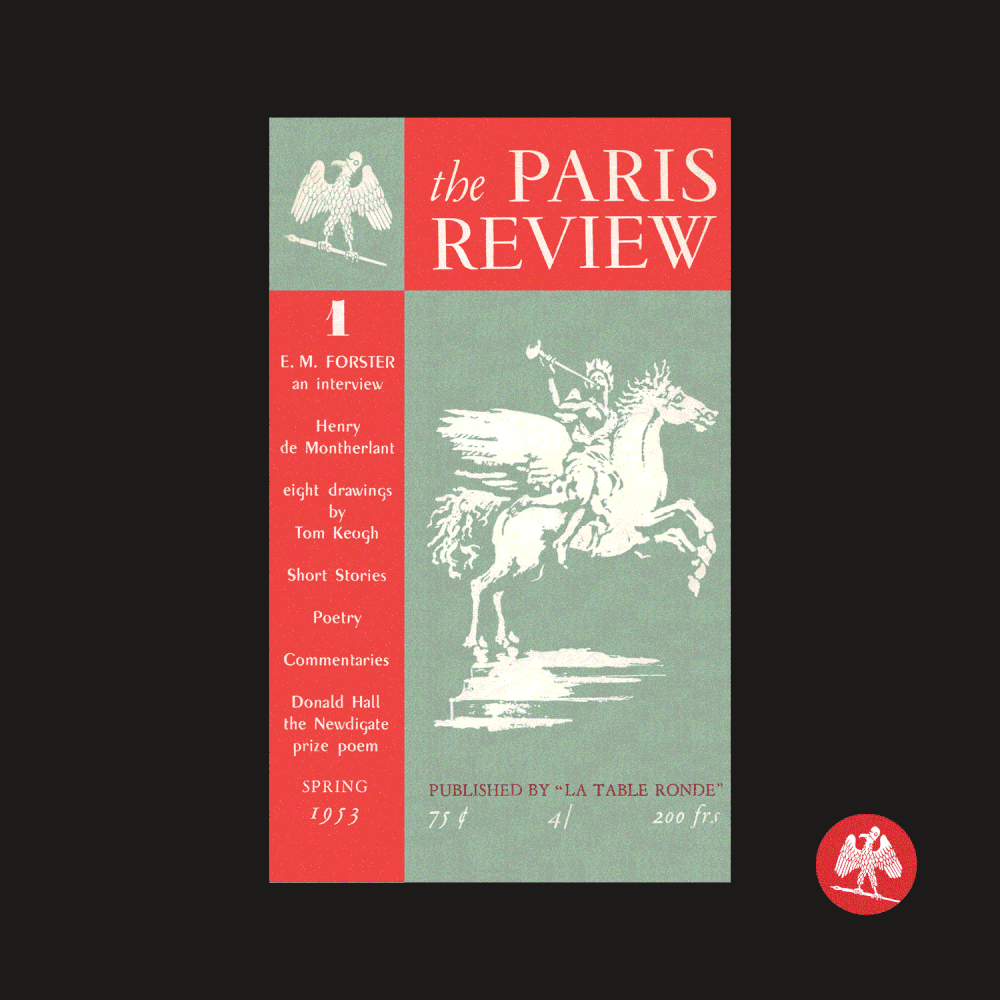 You may notice that we're looking a bit different today. Last week, we sent the Winter 2021 issue to Prolific, our new printer in Canada, and it looks a bit different, too. The design was inspired by the minimalism of older issues of the Review—among them no. 56, published in 1973, which I have been carrying around for the past few months. The table of contents is enticing: poetry by Anne Waldman and Alice Notley; "Emmy Moore's Journal," featuring one of Jane Bowles's "odd, half-unworldly, off-kilter heroines," as Lydia Davis put it in our anthology Object Lessons. But I am possessive of my copy for another reason. This summer, when our designer, Matt Willey, first visited the Review's Chelsea office, he and I were immediately drawn to issue no. 56 as an object. We liked the book's trim size, small enough that you could hold it open in one hand, and the type, which though not big was surprisingly legible, dark and fat. The paper felt intimate—textured in a way that seemed to ask to be dog-eared, or even scribbled on. And we loved the cover, which featured a geometric artwork by the American conceptual artist Mel Bochner.
The irresistible image on the cover of the Winter issue, chosen by our art editor, Na Kim, is a painting by the British artist Rose Wylie. It's beautiful and also inviting, just like our favorite paperbacks. While of course we hope you will display it on the shelf alongside the rest of your archive, we want you to have no qualms about stuffing it into a pocket or handbag, and cracking it open wherever you happen to be.
Subscribe to receive your copy of the Winter issue in December.