New Delhi:
The Silicon Valley Bank, a key lender to US startups since the 1980s, which collapsed on Friday last, will re-open "no later than Monday morning" New York Time, which could be any time between 9 pm and 10 pm in India. "All insured depositors will have full access to their insured deposits…The FDIC will pay uninsured depositors an advance dividend within the next week," the Federal Deposit Insurance Corporation (FDIC) said in a statement. Indian startups whose money is stuck in SVB are likely to withdraw their funds if they can. The FDIC is an independent agency created by the US Congress to maintain stability and public confidence in the American financial system.
Here are the live updates on Silicon Valley Bank (SVB):
Get NDTV UpdatesTurn on notifications to receive alerts as this story develops.
Indian Firms Hit By Key US Bank Collapse? Yes And No, Startup CEO Explains
Nazara Technologies chief executive Nitish Mittersain told NDTV at least Rs 64 crore of two of its subsidiaries are stuck with SVB. He said everyday business is not affected as Nazara has over Rs 600 crore apart from the impacted funds. "But I can understand many startups in the tech space in the US and India bank with SVB as their primary bank… Younger companies would have cash flow issues, issues with the payroll after cash suddenly disappears," he told NDTV.
Australian Tech Firms Say Have No Material Exposure To SVB
Several Australian and New Zealand tech firms said on Monday they did not have material exposure to Silicon Valley Bank following the failure of the US startup-focused lender SVB Financial Group last week.
SVB Jitters Fuel Uncertainty As ECB Eyes Next Rate Hike
The European Central Bank is poised to raise interest rates again on Thursday to tackle inflation, but the sudden collapse of the US lender Silicon Valley Bank (SVB) has fuelled concern about the health of the banking system as borrowing costs climb higher.
Startups Must Find Ways To Survive: Singapore Official
The collapse of the US-based Silicon Valley Bank (SVB) will create a gap in the startup ecosystem and the budding entrepreneurs will have to find ways to 'survive the winter', Singapore Monetary Authority Chief Fintech Officer Sopnendu Mohanty said on Monday.
No Threat To Financial Stability After SVB Collapsed: Germany
Germany's finance watchdog said on Monday the collapse of the Silicon Valley Bank (SVB) in the United States posed no financial threat in Germany, amid market jitters over contagion fears. "The distressed situation of Silicon Valley Bank Germany Branch does not pose a threat to financial stability," the Federal Financial Supervisory Authority (BaFin) said, because it "has no systemic relevance".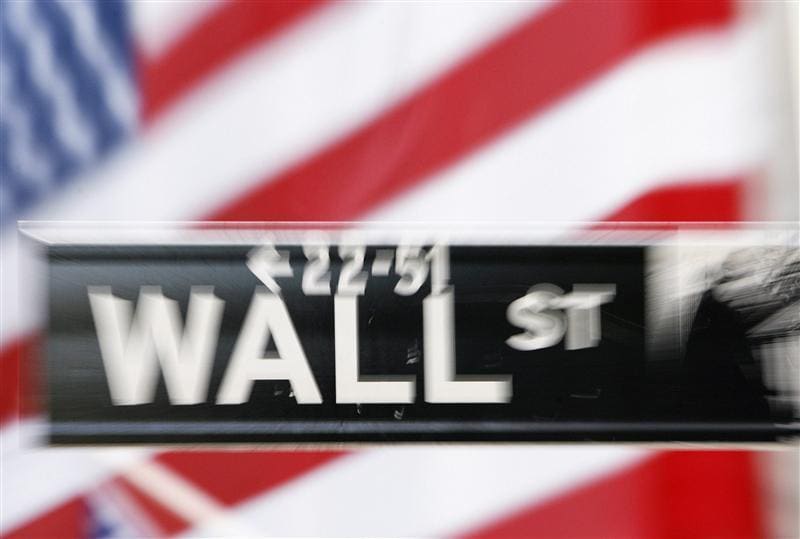 BaFin added it had ordered a "moratorium" on the bank's German branch, which it said did not offer bank deposit services in the country. The total assets of the Frankfurt-based SVB branch amounted to just under 790 million euros ($843 million) at the end of 2022, BaFin added.
Cryptocurrencies Stabilise After US Intervenes On SVB
Major cryptocurrencies stabilised on Monday after US authorities announced plans to limit the fallout from the collapse of Silicon Valley Bank (SVB) and the issuer of the USD Coin stablecoin said it remained redeemable with the dollar.
US Fed's Plans To Get Complicated
The SVB crisis will complicate the Fed's plans to further hike interest rates as it struggles to rein in inflation, with investors now expecting it will lift them just 25 basis points at its next meeting, rather than the 50 points tipped last week. "The Fed is now in question over even a 25-point hike at the next meeting," Strategic Alpha analyst Maurice Pomery told AFP. "The issue for me is that many businesses were constructed on zero interest rates, leverage and debt model — which with rising rates is no longer viable," he warned.
SVB Sends Shockwaves
The SVB crisis has sent shockwaves worldwide, with traders on red alert over any more bank failures. "Markets… could continue to be volatile throughout the week as a major domino effect could cause widespread risk-off moods leading to further losses for stocks and riskier assets," said XTB analyst Walid Koudmani. SVB is the largest retail bank to fall since the 2008 financial crisis.
"Weakest link"
"Far from calming nerves, fear of contagion has ramped up further with investors dumping risk assets across Europe," City Index analyst Fiona Cincotta told AFP. "Banks are leading the charge southwards with investors taking aim at Spanish and Italian banks, suggesting that these are considered the weakest links as fears rise." Asian stocks diverged on US pledges to backstop troubled lenders after the collapse of SVB was followed by the failure of Signature Bank.
Rs 99: What HSBC Bank Paid To Buy Silicon Valley Bank's UK Arm
The UK arm of collapsed US lender SVB has been sold to HSBC in a private sale overseen by Britain and the Bank of England, the government said Monday. The sale, overseen by the Bank of England and the Treasury, comes after SVB collapsed Friday sparking panic in Britain over its key customers in the technology and life science sectors.
Silicon Valley Bank Collapse: A Finance Expert Explains The Impact
The short answer is that SVB did not have enough cash to pay depositors so the regulators closed the bank. The longer answer begins during in the pandemic, when SVB and many other banks were raking in more deposits than they could lend out to borrowers. In 2021, deposits at SVB doubled.
Featured Video Of The Day
Deepika Padukone Made Heads Turn In A Stunning Black Dress At The Red Carpet