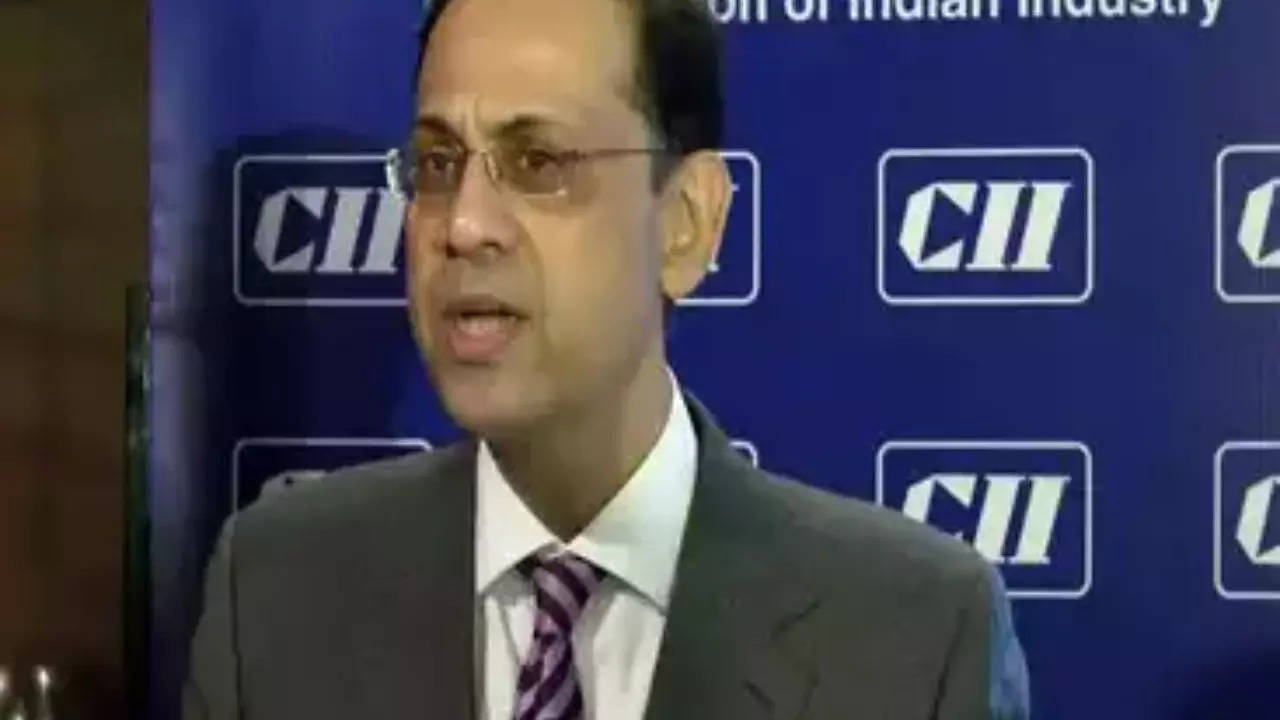 NEW DELHI: CII president Sanjiv Bajaj, who is also the CMD Of Bajaj Finserv, believes that the SVB crisis will have a limited impact on India and suggests that the time has come for the RBI to chart its own interest rate trajectory, independent of what other central banks do. Excerpts:
How do you see the SVB issue impacting Indian financial & startup sectors?
Quick action has been taken by the US government to stop any contagion effect by protecting all depositors, while also ensuring that taxpayer money is not used for it. That itself would provide confidence to the market. Near term, I believe action has been taken and now suitable buyers will come on board. It also brings about the question that over-dependence on any one entity is not good for the long-term and that kind of resilience needs to be built in any system so that we can avoid these kinds of shocks in the future. As far as India is concerned, our startup ecosystem, some of them have deposits that's protected now. I don't see any major impact.
Will there be a demand now from industry for domesti-
cally-led financial institutions to fund the sector?
There is clearly the opportunity for doing that and already there are many lenders in the private space. Given the scale, startups will keep growing. It requires a discussion to say what is an enabling institutional mechanism that you create. For a very long time, we will need a significant amount of foreign capital. So, how do you provide a right viable long-term pathway for them to earn a reasonable return? In a growing country like India, we need to channelise our domestic savings also into productive longterm purposes because if it only goes into gold and real estate, it gets locked down. If that money goes into safe financial products for the long term, it has a multiplier effect on the economy and two of the biggest sectors are pension and insurance, which attract long-term money and which can make long term investment.
What is the view on the
angel
tax issue?
The government has been very proactive in promoting the twin agenda of ease of doing business and encouraging foreign investment. We urge the government to reconsider amendment to introduce angel tax on consideration received from non-residents, in excess of face value of shares, as proposed in this year's Budget. This will encourage continuity of foreign inflows to startups.
Now we have the SVB shock and the
Adani
issue. Do these shocks pose a risk to
economic recovery?
The
Indian economy
is large and diversified enough not to be impacted by any local challenge that comes up. It is also true that nobody can envisage and act in advance of every possible challenge that will come up. But what the SVB action has shown from the government side or over here, with Adani Group, their own action has shown is that when a challenge comes, how quickly you address in dissipating the challenge.
Is there a slowdown in demand?
Very clearly the growth is uneven. . . Rural growth is slower than urban growth. . . Our inflation is coming under good control. . . You don't need to follow a common coordinated action.