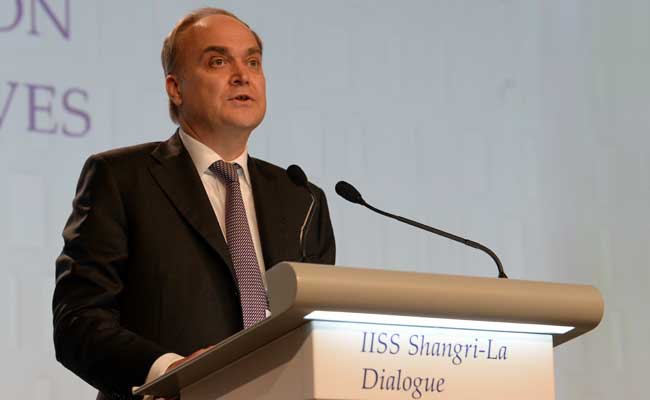 Moscow views the incident involving a Russian Su-27 fighter jet and a U.S. military drone over the Black Sea as provocation, Russia's RIA state news agency cited Anatoly Antonov, the Russian ambassador to the United States, as saying on Tuesday.
"We view this incident as a provocation," Antonov said after being summoned by the U.S. State Department.
The U.S military MQ-9 surveillance drone crashed into the Black Sea on Tuesday after a Russian Su-27 jet struck its propeller, the Pentagon said, the first such incident since Russia's invasion of Ukraine over a year ago.
Russia has denied that any contact was made and says the drone crashed after "sharp maneuvering".
Antonov said his meeting at the State Department was "constructive" and the issue of possible "consequences" for Moscow over the incident was not raised, RIA reported.
"As for us, we do not want any confrontation between the United States and Russia. We are in favour of building pragmatic relations for the benefit of the Russian and American peoples," Antonov was quoted as saying.
(Except for the headline, this story has not been edited by NDTV staff and is published from a syndicated feed.)