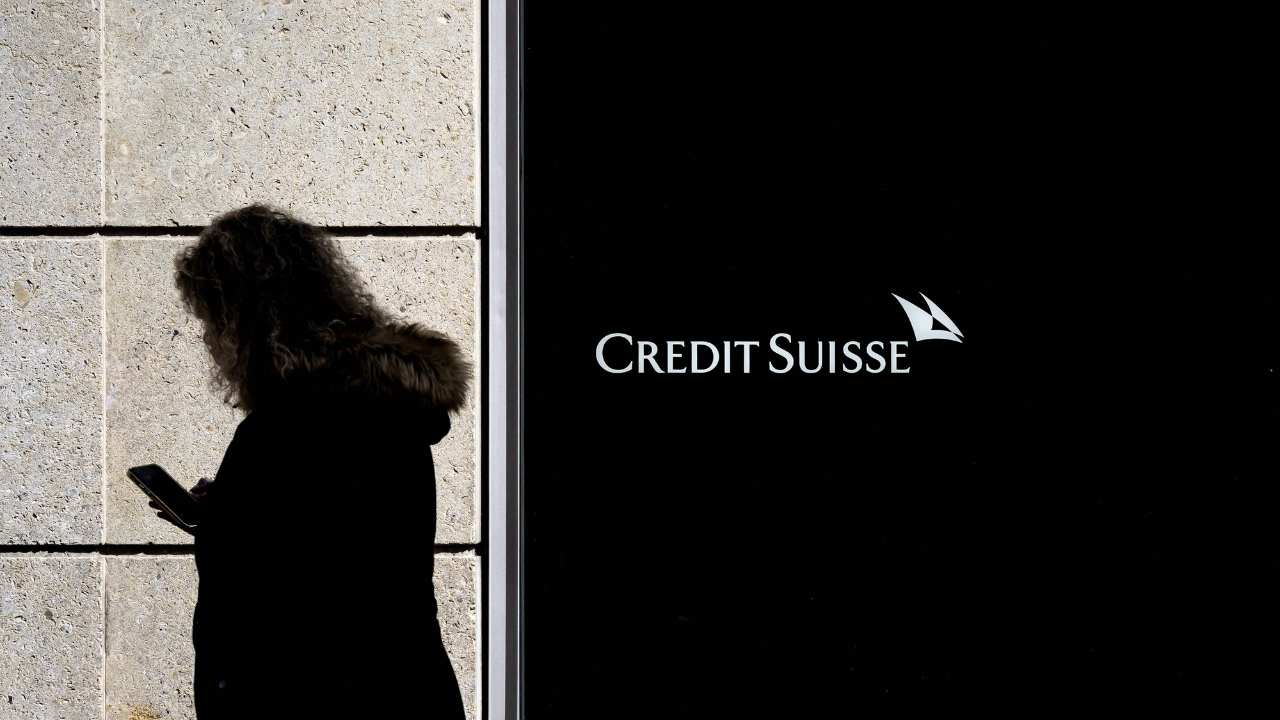 LONDON: Stock markets sank on Wednesday on renewed fears of a burgeoning banking crisis, snapping a one-day rally as
Credit Suisse
led a rout in shares of major lenders.
Global markets have been rattled by the collapse of tech sector lenders Silicon Valley Bank and Signature, which forced US authorities to intervene at the weekend to prevent contagion.
After Tuesday's rebound, equities fell again on Wednesday, with European indices falling more than three percent in the afternoon and Wall Street opening lower.
The euro slid while oil prices also tumbled, with the main US contract WTI sliding under $70 per barrel for the first time since December 2021.
"You get the picture: investors were panicking. Bloodbath, if you will," said Fawad Razaqzada, market analyst at City Index and FOREX.com.
"Concerns over another 2008-style financial crisis have intensified," he said.
Shares of Credit Suisse, Switzerland's second biggest bank, crashed by 30 per cent to hit a record low.
Credit Suisse, which was already mired in scandals prior to the US banking upheaval, was hammered by the markets after its main shareholder, Saudi National Bank, ruled out ploughing more cash into the bank.
SVB and Signature were the biggest banking casualties since the global financial crisis of 2008, forcing US authorities to take them over and step in to guarantee customer deposits.
"The financial sector in Europe is under significant turmoil today as a result of SVB's fallout," noted Naeem Aslam, chief investment officer at Zaye Capital Markets.
Bank shares tumbled across Europe, with Germany's Commerzbank and France's Societe Generale and BNP Paribas shedding more than 10 percent. British lender Barclays gave up almost eight percent.
On Wall Street, JPMorgan Chase fell 3.6 percent, Citigroup lost 5.0 percent and embattled regional bank First Republic sank 18.7 percent.
"What began as a regional banking crisis in the US has suddenly morphed into a European one," said IG analyst Chris Beauchamp.
"Surely the ECB are not going to hike yet again just as the crisis intensifies," he told AFP.
The European Central Bank is poised to raise interest rates again Thursday to tackle high inflation, but the banking crisis has fuelled concern about the health of the sector as borrowing costs increase.
"Extreme fear and negative sentiment have ramped up again as the sector fails to shake off liquidity worries and contagion fears, raising questions over the possibility of another financial crisis in Europe," City Index analyst Fiona Cincotta told AFP.