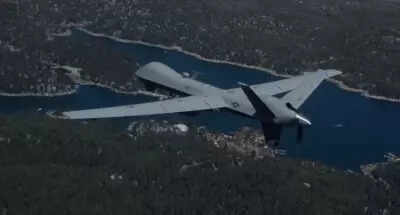 CHIBA: British Defence Secretary Ben Wallace urged Moscow to respect international airspace, after the United States said that Russia had caused one of its drones to crash into the Black Sea on Tuesday.
"The key here is that all parties respect international air
space
and we urge the Russians to do so," Wallace told Reuters at the DSEI Japan defence show in Chiba prefecture, near Tokyo. "The Americans have said they think it is unprofessional," he added.
The incident involving a Russian Su-27 fighter jet fighter plane and a US military MQ-9 drone is the first such direct encounter between the two powers since Russia invaded Ukraine over a year ago and risks deepening tensions between Washington and Moscow.
Russia said it viewed the incident as a provocation.