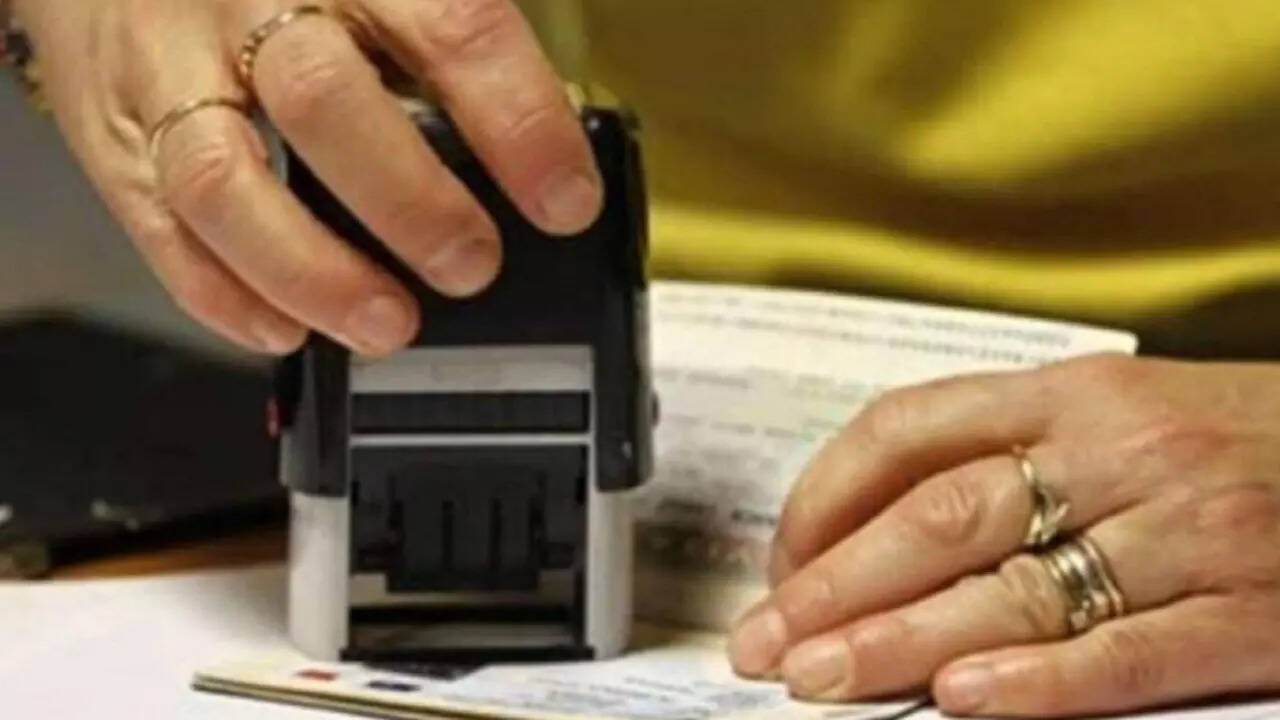 NEW DELHI: The United States has set a target to process over 10 lakh non-immigrant visa applications in India this year. US government data shows that in financial years 2017 and 2018 just over 10 lakh non-immigrant visas were issued to Indians. Uncle Sam has taken several steps in last few months to cut the backlog that has reduced the interview waiting periods for visitor visas from almost three years last November to two years now — though still a long wait. Meanwhile, the US department of commerce Monday issued data which shows Indians were the third largest overseas visitors to the country last year.
A US Embassy spokesperson said: "The US Mission to India has already processed more than two lakh visa applications at our embassy and consulates in India (so far this calendar year) and we're on track to hit our goal of processing more than 10 lakh non-immigrant visa applications in 2023. Our goal to process one million visa applications includes non-immigrant visas of all categories."
The (US) department of state processed around 90 lakh non-immigrant visa applications in 2022 across the world. Mission million "is an India-specific effort, to further strengthen the people-to-people ties between our two countries," the spokesperson added.
With China yet to reopen fully, Indians have emerged as the biggest globetrotters garnering the maximum visas for several key destinations and the US pulling out all stops to cut the just-less-than-two-years' for visitor visa interview cases. The US has taken several steps to cut visa wait time in India — which had almost touched the 1,000-day mark last year for visitor visa, B1 (business) and B2 (tourist), interview cases. These included making more applicants eligible for interview waiver, sending drop box cases abroad for adjudication and getting temporary staffers.
Despite long wait for visa issuance and skyhigh airfares, Indians are travelling to the US in droves. At over 14 lakh, Indians were the third largest overseas visitors there in 2022. Total international visitor in 2022 to the US was almost 5.1 crore — up 128% from 2021, but still 64% of the total international visitor arrivals in 2019.
While the top two source markets remain Canada (1.4 crore) and Mexico (1.2 crore) that share a land border with the US, the top overseas markets were UK (34.2 lakh) followed by Germany (15 lakh) and then India (14.5 lakh). "New York reported the largest volume of visitor arrivals as a port of entry for 2022 (followed by) Miami and Los Angeles," the department said in a statement.