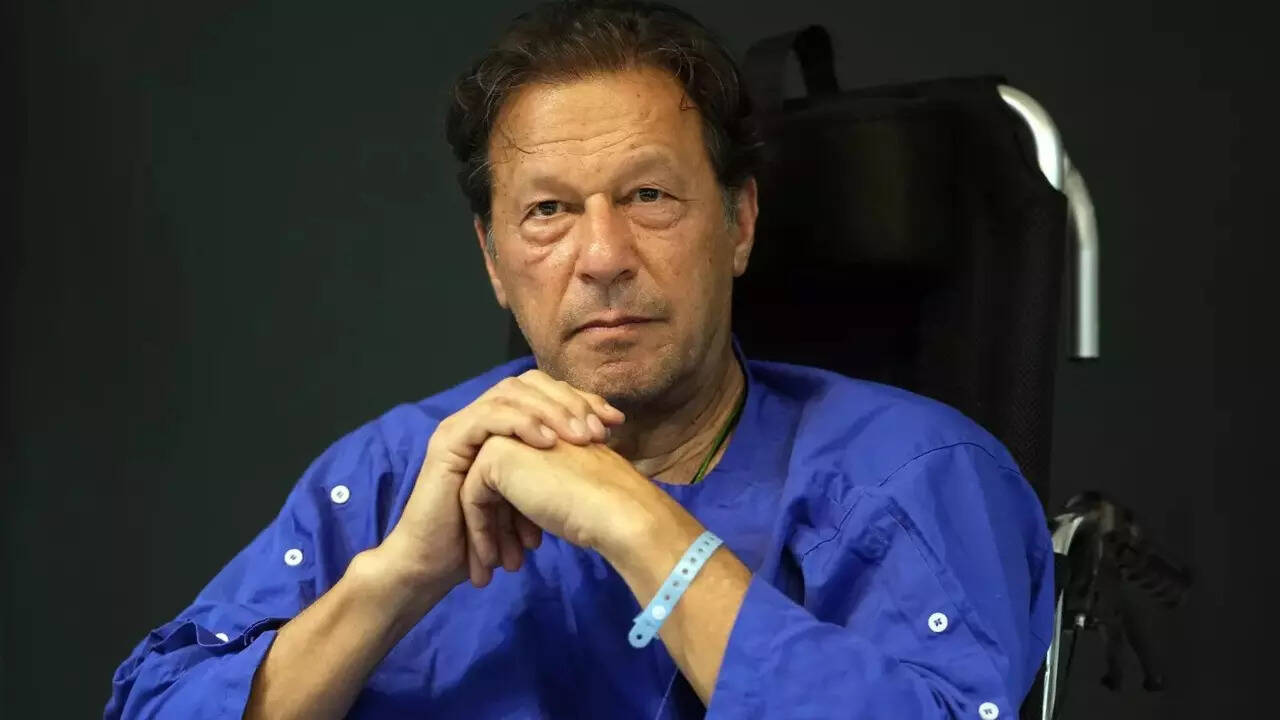 NEW DELHI:
Violent clashes erupted
in several Pakistani cities, including Islamabad, Karachi, Peshawar and Lahore as the police surrounded former PM
Imran Khan
's residence on Tuesday.
The police used tear gas and water cannons at his Zaman Park residence in Lahore. In response, Imran gave a call to his supporters to "come out" in
solidarity
.
Islamabad DIG was injured in the clashes with Imran supporters, who hit the streets to protest the administration bid to arrest the
Pakistan
Tehreek-i-Insaf (PTI) chief in the Toshakhana case.
Imran Khan arrest: Follow live updates
What's Toshakhana case?
Toshakhana means treasury in Urdu. A government official has to hand over all the gifts received from foreign officials to the Toshakhana. The prime minister is allowed to retain certain gifts but only after paying a certain amount.
Imran is accused of concealing the details of the gifts he retained from the Toshakhana. He allegedly earned $36 million by selling three watches gifted to him.
He allegedly never deposited these watches and some other gifts to the Toshakhana. This is a violation of the rule that gives a Pakistani PM some privileges in retaining gifts from foreign officials.
An arrest warrant
It was for this alleged crime, a district and sessions court had issued an arrest warrant against Imran.
The Islamabad High Court had last week suspended the arrest warrant, till March 13.
As the high court order's validity lapsed, the police headed to Imran's Lahore residence, triggering a multi-city street fight between the security personnel and PTI members.
There's more
In January, Pakistan's Election Commission issued arrest warrants against Imran and other top PTI leaders for statements against it.
Imran faces arrest for threatening a woman judge. A terror-related case was dropped against him after a court order.
Imran reportedly has been named in 21 different FIRs in Pakistan.
'My arrest part of London plan'
Imran Khan accused the federal government of planning his arrest saying this is all part of a "London plan" to finish all cases against the country's former premier Nawaz Sharif.
In a video message, Imran said, "This is part of the London plan and an agreement has been signed there to put Imran in jail, make the PTI fall and finish all cases against Nawaz Sharif."
He further stated that he doesn't understand the reason behind the attack on people as he had already assured that he will be present in court on March 18.
Imran told his supporters, "I am fighting your battle. I have fought all my life and will continue to do so. But if something happens to me, they put me in jail or kill me, you have to prove that you can fight even without Imran Khan."