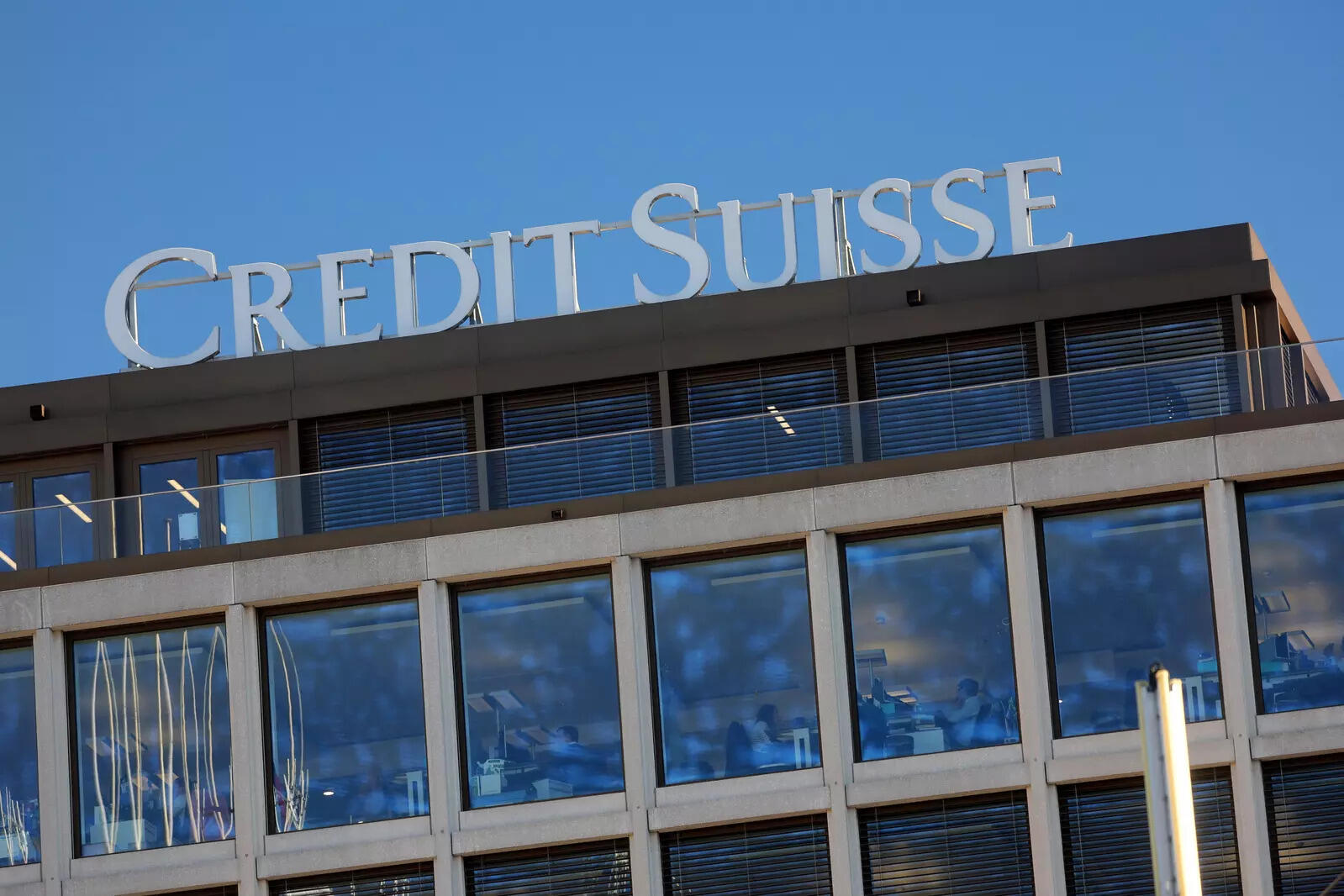 PARIS:
Credit Suisse Group
AG shares surged as much as 40% after Switzerland's central bank stepped in to support the lender, triggering a rally in bank stocks across Europe on easing investor concern that the firm's troubles would trigger a global banking crisis.
The Euro Stoxx Banks Index climbed 3.5% at 9:09am in Paris after tumbling 8.4% Wednesday, the most since March 2020, on mounting concerns over the health of Credit Suisse. The broader Stoxx 600 Banks Index rallied 3.1%. Credit-default swaps showed easing tension in debt markets.
Credit Suisse tapped the Swiss National Bank for as much as 50 billion francs ($54 billion) and offered to repurchase debt. The chairman of the firm's biggest shareholder said in an interview with CNBC that the lender isn't likely to seek more capital and the bank is generally "sound."
"Measures taken should provide some comfort that a spillover to the sector could be contained, but the situation remains uncertain," Anke Reingen, an analyst at RBC Capital Markets, wrote in a note to clients Thursday.
Credit Suisse shares surged 31% to 2.22 Swiss francs at 9:06am in Zurich. The biggest gainers in Europe included UniCredit SpA, Banco Santander SA, Deutsche Bank AG and Société Générale SA.
In a sign of easing tension in credit markets, the iTraxx crossover, which reflects the cost of insuring Europe's junk-rated companies against default, fell the most in three months in early trading. Meanwhile,
Credit Suisse
1-yr credit-default swaps tightened 448 basis points to 2967 basis, according to CMAQ data, as of 7:50am London time.
Market participants will be watching a monetary policy decision at 2:15pm Frankfurt time by the European Central Bank. The ECB's plan to raise interest rates by another half-point has been thrown into question by the banking turmoil that began last week in the US and has continued with Credit Suisse's woes.
Bloomberg Economics expects the central bank's Governing Council to be more cautious than it previously signaled.