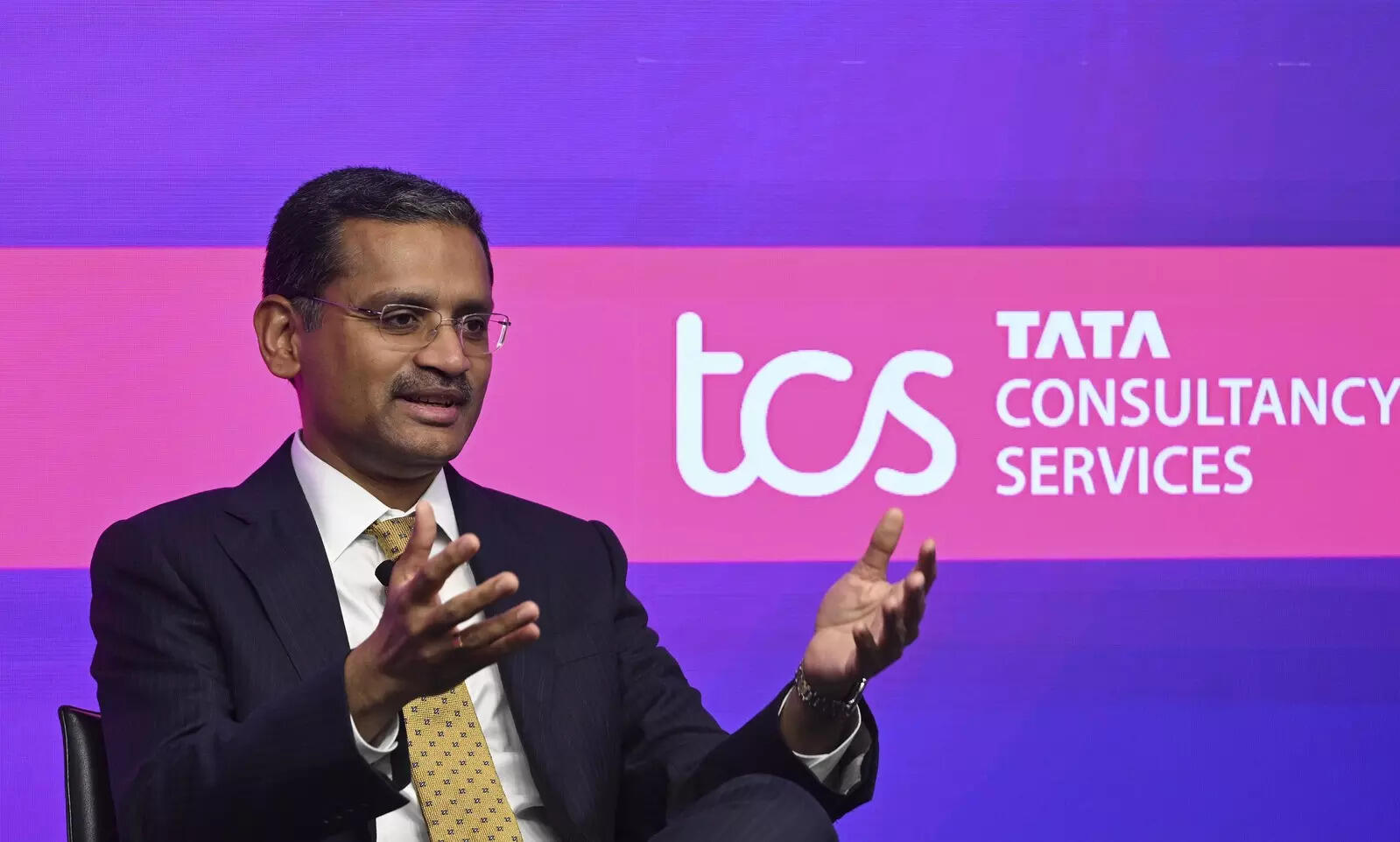 MUMBAI: Rajesh Gopinathan resigned his post as the chief executive officer of Tata Consultancy Services Ltd, a surprise move that followed a six-year tenure during which shares of Asia's largest IT services firm almost tripled.
TCS named the head of its banking and financial services business, K Krithivasan, CEO designate. He will take over from Gopinathan, subject to shareholders' approval, in the next financial year, according to a company filing. The stock, little changed this year, declined more than 1% in early Mumbai trading.
Gopinathan's decision to quit comes at a time Indian outsourcers are bracing for a slowdown in the global economy, which could curtail technology spending as the pandemic-driven IT services boom cools. Gopinathan, who has worked with the Mumbai—based TCS for more than two decades, began leading the software services giant in 2017. During that period, TCS's revenue more than doubled. In 2022, his term was extended by another five years.
"Rajesh had a stellar six years as TCS CEO where there was significant increase in revenues, profits and market cap," Citigroup analysts said in a note.
Krithivasan said at a news conference he will work with Gopinathan to understand all parts of the business, assuring a smooth transition. He also said he doesn't expect any immediate organizational or strategic changes.
"Focusing on employees, focusing on our customers is the most important engine that drives our growth," he said. "We always try to be close to our customers and as the market situation changes, we recalibrate what we want to do."
Under Gopinathan's stewardship, TCS revamped its organizational structure with specialized groups targeted to help startups as well as large global firms, eyeing revenue of up to $50 billion before 2030. TCS generated sales of $25.7 billion in the year through March 2022.
His resignation will take effect from the close of business on September 15, TCS said in a Thursday filing.